Lord of Formosa
is an epic new historical novel about the intertwined histories of Ming loyalist warlord Koxinga and the Dutch East India Company's colony in Taiwan. The author, Joyce Bergvelt, lived in Asia (including Taiwan) in her youth and wrote her dissertation on the climactic clash between Koxinga and the Dutch in 1661-1662. The book combines great attention to historical detail with a gripping narrative and fleshed-out characters who bring the men and women of the seventeenth century vividly to life.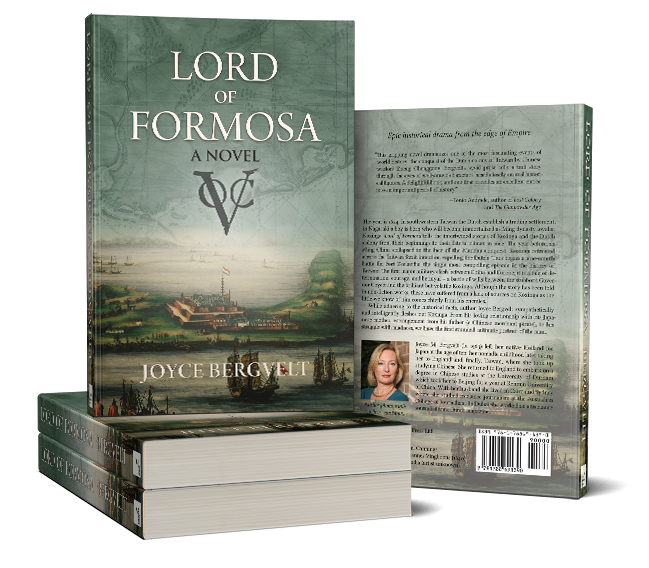 "Bergvelt's vivid prose tells a taut story through the eyes of well-drawn characters based closely on real historical figures. A delightful book, and one that provides an excellent entrée into an important period of history."
—Tonio Andrade, author of
Lost Colony
and
The Gunpowder Age
"I read this comprehensive novel with total absorption. In fact, I became obsessed by it over several days. With its many twists and turns of plot, it really does make for outstanding reading."
–Bradley Winterton in the
Taipei Times
It's available now from
our website
, with free delivery in Taiwan.